Duration:
16 Days / 15 Nights
Destinations:
Delhi - Lucknow - Kushinagar - Patna - Bodhgaya - Varanasi - Kolkata - Delh - Sringar - Gulmarg - Srinagar - Delhi
Attractions:
Maya Devi Temple - Ashok Pillar - Thai Temple - Ramabhore - Kalighat - Dakshineswar Kali Temple Belur Math - Ramakrishna Mission Institute of Culture - St. Johns Church - Parsi Fire Temples -Yogananda's Ashram - Srinagar
Day 01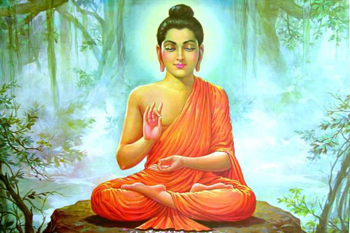 Receive from your place at Delhi Early morning transfer to New Delhi Railway Station to board the Shatabadi Express Train at: 0620 hrs. (breakfast on board) Arrive Lucknow at: 1245 hrs. Lunch at local restaurant in Lucknow. After lunch proceed to Saravasti and sightseeing of Sahet-Mahet. Evening check-in at hotel and overnight at hotel.
Day 02
After breakfast drive to Lumbini via sightseeing of Kapilvastu. On arrival check in at hotel. Afternoon sightseeing of Lumbini visiting Maya Devi Temple & Ashok Pillar etc. Overnight at hotel.
Day 03
Drive to Kushinagar. Lunch at hotel. Afternoon sightseeing of Kushinagar visiting Mahaparinirvana, Thai Temple & Ramabhore etc. Overnight at hotel.
Day 04
Drive to Patna via sightseeing of Vaishali with box lunch. Overnight at hotel Patna.
Day 05
This morning after breakfast drive to Bodhgaya via sightseeing of Nalanda( sightseeing of Ruins of Nalanda University) & Rajgir (sightseeing of Banboo Garden, Bimbsara prison & Girdhkoot etc.). Lunch at Rajgir restaurant. After lunch continue drive for Bodhgaya. Arrive Bodhgaya in the evening and check-in at hotel. Overnight at hotel.
Day 06
Full day sightseeing of Bodhgaya. Visiting places like Mahabodhi Tree and Main Temple, Monestries and Niranjan River. Overnight at hotel.
Day 07
Drive to Varanasi. Arrive Varanasi at:1300 hrs. On arrival transfer to hotel and lunch at hotel. Afternoon sightseeing of Sarnath & Museum. Overnight at hotel.
Day 08
Early morning visit to River Ganges(at:5AM) to see sunrise and boat ride. Back to hotel for breakfast and than city sightseeing and Banaras Hindu University. Evening catch train for Calcutta. Overnight Train Journey.
Day 09
Morning arrive Calcutta raiwlay station, receive upon arrival and straight drive to hotel. After fresh-n-up, proceed for sightseeing.
Kalighat
According to the legend, when Lord Shivas wife Parvatis body was cut up, one of her fingers fell here. Rebuilt in 1809, this is an important shrine of Hindu Shakti worship. The temple is in the southern part of the city.
Dakshineswar Kali Temple Belur Math
Built in 1847, on the banks of the Hooghly, north of Calcutta, the temple is associated with Shri Ramakrishna, the eclectic 19th century saint who revived Hinduism during the British Raj. Across the river stands Belur Math, headquarters of Ramakrishna Mission. The Monastery is a haven of peace and religious harmony.
Ramakrishna Mission Institute of Culture
Commemorates the birth centenary of Shri Ramakrishna Paramahansa. Religious discourses and cultural exchanges are held here among international scholars. The institute is located at Golpark.
Nakhoda Mosque
Modelled on Akbars tomb in Sikandra, the red sandstone mosque has two minarets 46 mts high, a brightly painted onion shaped dome and can accommodate 10,000 people. Built in 1926 and located on Chitpur Road.
ST. John ChurchSt. Johns Church
Built in 1787 with Grecian columns. The burial ground has the mausoleum of Job Charnok, founder of Calcutta. On the north-west side of Raj Bhavan.
St. Pauls Cathedral
Constructed between 1839 and 1847 in Gothic style with stained glass windows and two Florentine frescoes, the cathedral is the largest in the city and next to the Birla Planetarium. St. Pauls was conscerated in 1874.
Armenian Church
The oldest place of Christian worship in Calcutta. The church of Holy Nazareth was built in 1764. Among the other churches to visit are St. Andrews Church. The Old Mission Church and the Greek Orthodox Church.
Jewish Synagogues
The Maghen David Synagogue on Jewish Synagogue Street and the BETHEL on Pollock Street are very old worship houses and a reminder to the cosmopolitan nature of the city.
Parsi Fire Temples
They cater to the religious needs of the prominent Parsi community of Calcutta. Located on Metcalf Street and Beliaghata.
Japanese Buddhist Temple
Located on the banks of Rabindra Sarovar.
Pareshnath Jain Temple
The temple is an ornate mass of mirrors, coloured stones and glass mosaic, and overlooks a beautiful garden. It is in Shyambazar.
Day 10 At Calcutta
Visit Yogananda's Ashram at 4 Garpar Road in Calcutta. Night stay at Calcutta.
Day 11 Calcutta - Delhi
First half free for Calcutta sightseeing of remmaining places, Take overnight train to Delhi.
Day 12 Delhi Arrive
Morning arrive Delhi railway station receive upon arrival and drive to hotel. Full day free for Delhi sightseeing optional. Night stay at Delhi.
Day 13 Delhi Srinagar
Transfer to airport to catch flight for Srinagar.Arrival at Srinagar airport & you will be transferred to Deluxe Houseboats on Dal lake . Lunch at Houseboat . Afternoon Shikara ride on Dal Lake visiting floating gardens & interesting places around the Lake Dinner at Houseboat .
Day 14 Srinagar - Gulmarg - Srinagar
Full day excursion to Gulmarg is 55 Kms drive . The place is famous for snow skiing during winter & best green Golf course in the country at an altitude of 2732 Mtrs. Packed lunch will be served from Houseboat .In the evening return to Houseboat . Dinner at Houseboat .
Day 15 Srinagar
Before the Lunch, tour of world famous Mughal gardens visiting Nishat (the garden of pleasure), Shalimar (abode of all) & Shankracharya Temple . Return to Houseboat for hot lunch . After Lunch the Day at leisure & short shikara ride on Dal Lake . Dinner at Houseboat .
Day 16 : Srinagar Delhi
Morning free for personal activities . Afternoon transfer in time to airport to connect flight for Delhi, arrive Delhi receive upon arrival transfer to hotel near International airport, in the late night transfer to International airport to catch flight for home...........Tour end with happy memory.