Duration:
12 Days / 11 Nights
Destinations:
Delhi - Lumbini - Kushinagar - Patna - Bodhgaya - Varanasi - Agra - Delhi
Attractions:
Kapilvastu - Maya Devi Temple - Mahabodhi Tree - Sarnath - Taj Mahal - Agra Fort
Day 01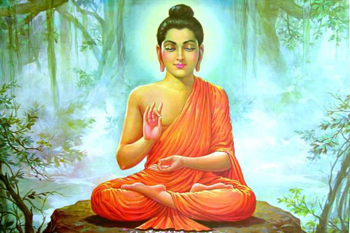 Receive upon arrival at Delhi International airport and drive to hotel for night stay.
Day 02
Morning transfer to New Delhi Railway Station to board the Shatabadi Express Train at: 0620 hrs. (breakfast on board) Arrive Lucknow at: 1245 hrs. Lunch at local restaurant in Lucknow. After lunch proceed to Saravasti and sightseeing of Sahet-Mahet. Evening check-in at hotel and overnight at hotel.
Day 03
After breakfast drive to Lumbini via sightseeing of Kapilvastu. On arrival check in at hotel. Afternoon sightseeing of Lumbini visiting Maya Devi Temple & Ashok Pillar etc. Overnight at hotel.
Day 04
Drive to Kushinagar. Lunch at hotel. Afternoon sightseeing of Kushinagar visiting Mahaparinirvana, Thai Temple & Ramabhore etc. Overnight at hotel.
Day 05
Drive to Patna via sightseeing of Vaishali with box lunch. Overnight at hotel Patna.
Day 06
This morning after breakfast drive to Bodhgaya via sightseeing of Nalanda( sightseeing of Ruins of Nalanda University) & Rajgir (sightseeing of Banboo Garden, Bimbsara prison & Girdhkoot etc.). Lunch at Rajgir restaurant. After lunch continue drive for Bodhgaya. Arrive Bodhgaya in the evening and check-in at hotel. Overnight at hotel.
Day 07
Full day sightseeing of Bodhgaya. Visiting places like Mahabodhi Tree and Main Temple, Monestries and Niranjan River. Overnight at hotel.
Day 08
Drive to Varanasi. Arrive Varanasi at:1300 hrs. On arrival transfer to hotel and lunch at hotel. Afternoon sightseeing of Sarnath & Museum. Overnight at hotel
Day 09
Early morning visit to River Ganges(at:5AM) to see sunrise and boat ride. Back to hotel for breakfast and than city sightseeing and Banaras Hindu University. Evening catch train for AGRA. Overnight Train Journey.
Day 10
Morning arrive Agra railway station, receive upon arrival and straight drive to hotel.
Reach Agra and check into hotel.
Badal Singh established the city of Taj in 1475. Agra finds mention in the Mahabharat as Agraban. This city in those days was considered to be the sister-city of Mathura, which was more prominent than Agraban. Agra came into its own when the Lodhi Kings chose this place beside the RIVER YAMUNA to be their capital city. Sikander Lodhi made Agra his capital but Babar defeated the Lodhis to capture not only Agra but also laid the foundation of the Mughal empire.
The coming of Babar heralded a new era, which was to see Agra at its zenith during the reign of Akbar, Jehangir and Shah Jahan. It was during Akbar's period that Agra became the center of art, culture and commerce and learning. This trend reached its height when Shah Jahan became the ruler.
In the Mid 16th century and earlier 17th century Agra witnessed a frenzied building activity and it was during this time when the symbol of love Taj Mahal was built. The buildings made during this era were purely in the contemporary Mughal style and of very high quality. The same is still reflected in whatever monuments remain in Agra. The narrow lanes of Agra filled with aroma of Mughlai cuisine, the craftsman who are busy in crating master pieces with their skill all remind of the Mughal royalty which this city had once experienced. Today whatever remains, has become a major tourist attraction which has taken Agra again to the heights of glory but this time as a major tourist destination of India.
Proceed for sightseeing
Visit the TAJ MAHAL - one of the Seven Wonders of the World was built by Shah Jahan in 1631 AD and was completed in 1651AD. Taj Mahal - The symbol of Love was built in the memory of Mumtaz Mahal (Shah Jahan' s second Wife).
AGRA FORT - Built by the famed Mughal emperor Akbar in 1565 AD, the fort is predominantly of red sandstone. Ensconced within is the picture perfect Pearl Mosque, which is a major tourist attraction. Shopping or relax in the evening. Overnight at Agra.
Day 11
Full day free at Agra for sightseeing, shopping, in the late evening transfer to railway station to catch Shatadi Express train for Delhi, arrive Delhi in the late night, transfer to hotel. Night stay at Delhi.
Day 12
Breakfast at hotel.
OLD DELHI
- A sightseeing tour of Old Delhi would entail visiting the Raj Ghat - the memorial site where Mahatma Gandhi was cremated; Jama Masjid - the largest mosque in India and the Red Fort - once the most opulent fort and palace of the Moghul Empire.
Cycle rickshaw ride from Jama Masjid to Chandni Chowk.
NEW DELHI
- An extensive sightseeing tour of New Delhi would include a visit to the Humayun's Tomb, the Qutub Minar, a drive along the ceremonial avenue - Rajpath, past the imposing India Gate, Parliament House, the President's Residence and would end with a drive through the Diplomatic Enclave.
Evening Dinner then transfer to International airport to catch flight for home.......................Tour end with happy memory.